To add a user to the platform, select your name in the top-right corner of the tool. This will open a drop-down with an option inside labeled "Users. Select this option.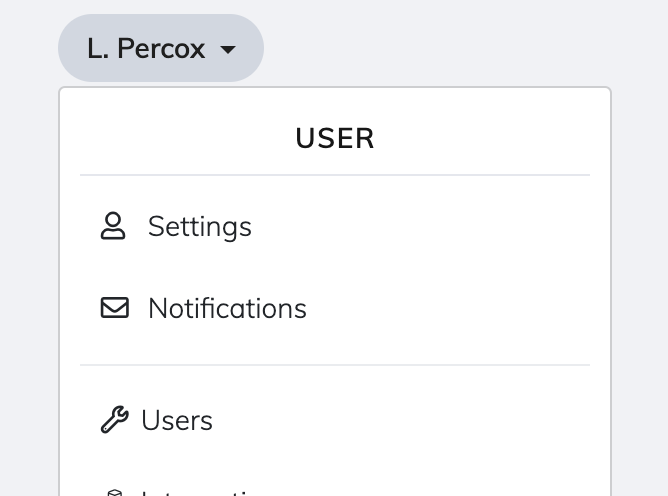 This will take you to the user management screen.
Here you can fill in the appropriate information at the bottom of the page to add your new user. This user will receive an email asking them to set up their user profile securely. If this is not received within a few minutes, please check your email client's spam folder.
The "Role" field is important as this defines the level of access your user has.
Available roles are:
User — can simply view information about competitors, and switch between domains.
Account admin — can also view account settings to configure them, including changing competitors and domains.
Account owner — can do everything including managing billing information.