This morning Competito released a new update that has introduced new functionality and fixed various issues around the platform. Below is a list of some of the most important changes to be aware of.
Improved web page change detection
Too often Competito would complain about Cookie widgets that had changed. This was because sometimes they loaded on a timer, or would not load altogether. The platform is now clever enough to ignore these cookie widgets when they show. This works on the most popular widgets, but you can add a custom rule for blocking cookie widgets inside your competitor settings area.
Images that used caching would also complain they have changed because the URL was different. Competito now analyzes both images to ensure they have actually changed.
The introduction of the 'Trivial' page change category now means we can bundle any changes that we do not believe warrant your interest into one event on your timeline. These trivial changes usually include pages that have had a few words tweaked (usually fixing misspellings) and items that have been removed from the page. This should help de-clutter your timeline and keep you focussed on the important changes your competitor makes!
Various other bug fixes around change detection have been added all with the idea of reducing false positives that take up your time.
Forcing web pages to be monitored
You are now able to add a web page to be monitored that has not been detected by our platform. Simply head into the Page Inventory by selecting 'Inventory' in the menu, then select 'Add page'.

Easily deny URL paths
Sometimes you will monitor a competitor and you don't want a group of pages to be tested. Our platform has always allowed exclusions on a page-by-page basis, but now you can block entire URL paths from being scanned. This can be done from the settings area for your competitor.
Event inspector launched
All events reported on the timeline can now be viewed inside the Event Inspector. This provides the ability to dig deeper into any event that has been reported, and allows you to easily share any event with members of your company.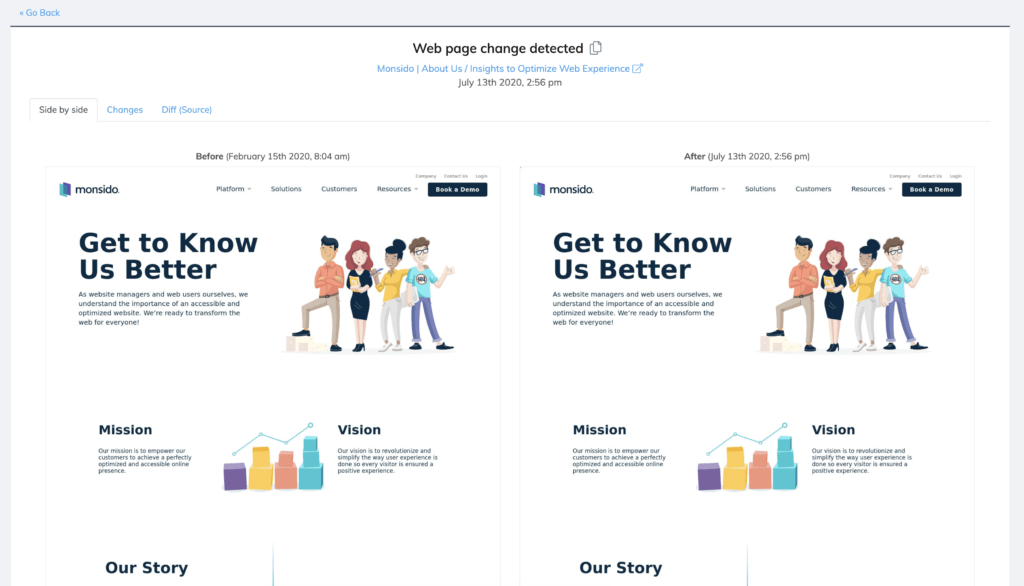 Improved Slack Integration
Slack integration now makes it easy to click on any reported item and be taken into the platform directly to the Event Inspector.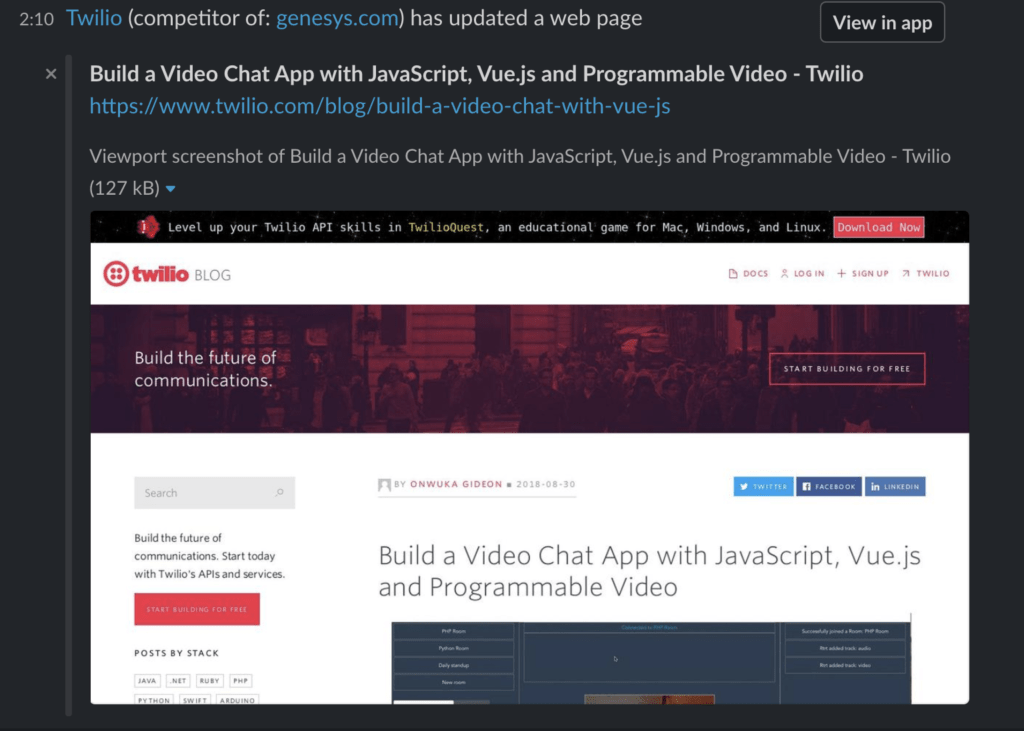 Technology inventory launched
The Technology inventory has launched which will allow you to quickly see the technologies that empower your competitors' website. Ranging from the analytics solution they have to the CMS that it runs on.
You will also be alerted to any changes in technology they start using. Have they recently added chat widgets such as Intercom? You will know!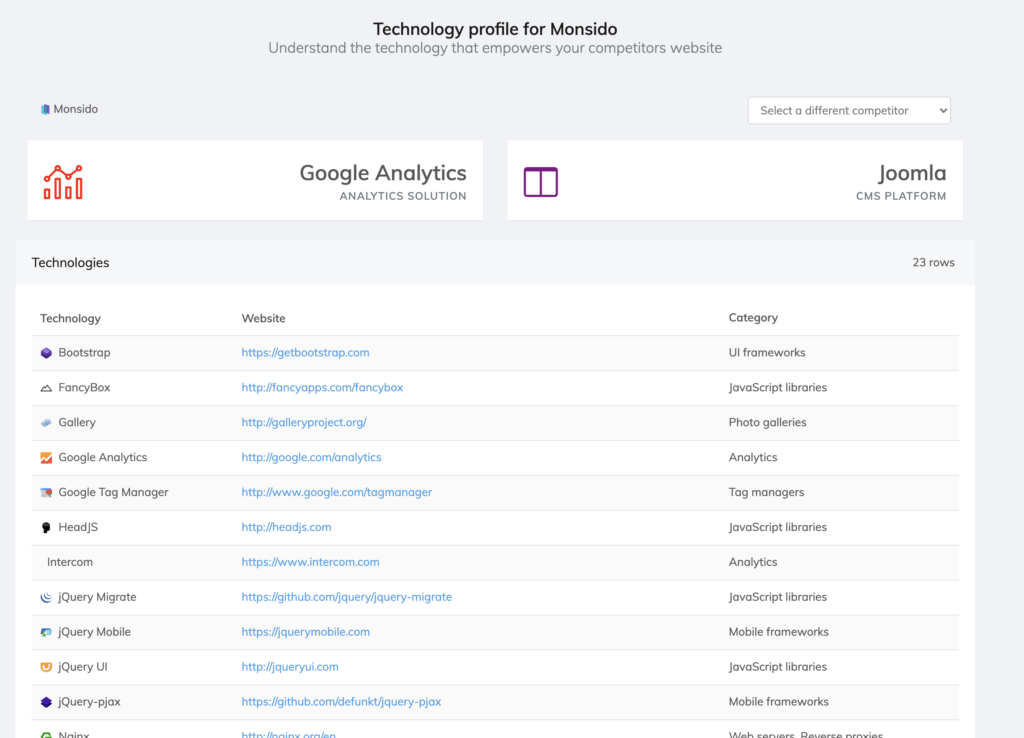 Feedback
As usual, we love to hear feedback from our community. Please keep us informed of how you get on with our newsletter and account updates. If you have any great ideas to improve them. We would love to hear it!