Competito is a powerful tool that allows you to know the marketing moves your competitors are making as they make them. Yet, for some reason, even at Competito we have missed a few important updates our competitors have been making.
Why did we miss updates about competitors' moves when our own tool monitors them for us?
Until recently, unless you remember to go back into the tool regularly and check for updates, you would be none the wiser.
This got us thinking internally of how we would want to be informed of updates. The traditional way is via Email, but we also wanted to go more real-time than that.
Introducing Slack notifications on Competito
This morning a new update shipped to our community that enables integration with Slack. Simply specify a channel you wish to keep informed and we will do the hard work for you. The moment Competito notices a change, we will keep that channel informed!
Enabling Slack integration is easy.
Click the settings dropdown in the top right-hand corner (usually your name).
Choose "Integrations" from the list.
Click "Add to Slack".
Follow the authentication process.
You are all set!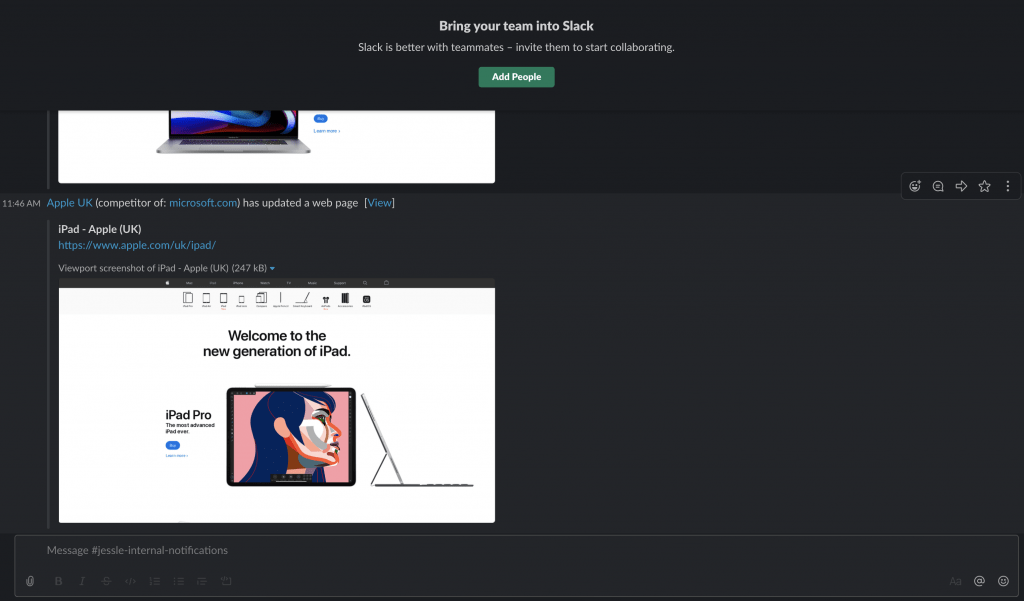 Introducing Email notifications on Competito
For those that don't wish to use Slack or want to be double sure they don't miss a thing. Email notifications have also been enabled on the platform.
Now you no longer need to remember to look at Competito. We will inform you when something deserves your attention!
Email notifications can be configured to adjust how frequently we email you, some may prefer a lesser frequency and some may prefer none at all. These can also be configured to specify which domains you wish to receive notifications on at all.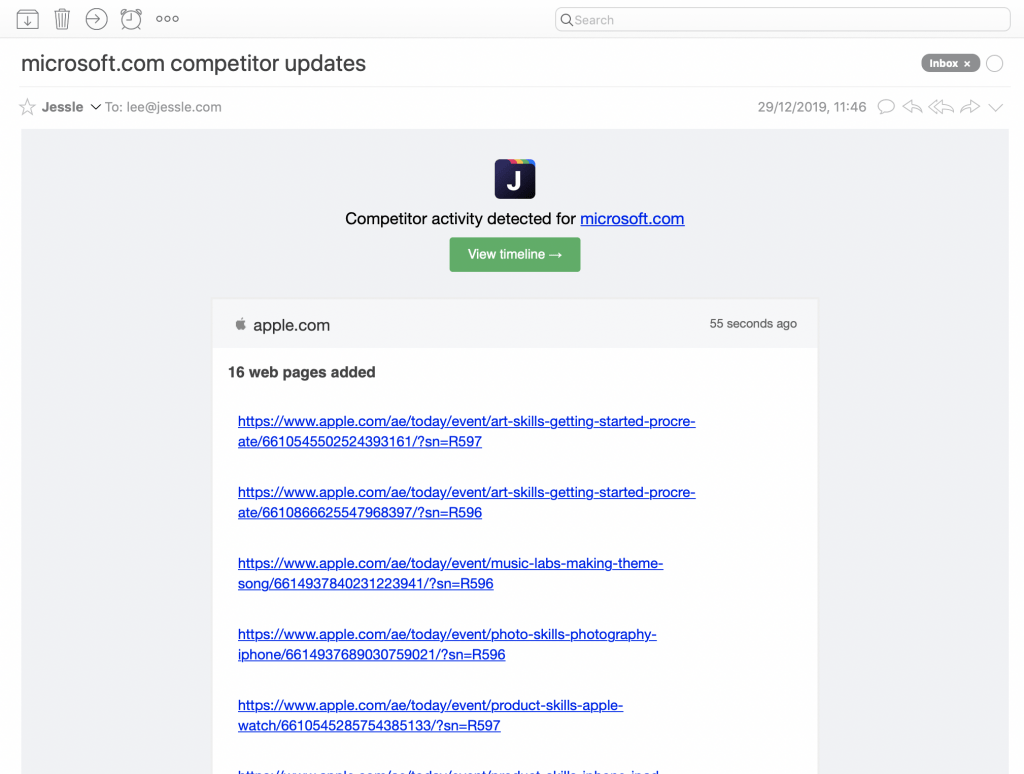 Feedback
As usual, we love to hear feedback from our community. Please keep us informed of how you have got on with Alerts and Slack notifications. If you have any great ideas to improve them. We would love to hear it!