Competito released a new update this morning that allows all users to monitor their competitors' newsletter campaigns and account emails in the platform without requiring a personal email address to be used. Why? Because competitors' emails can tell a lot about what they're focusing on right now.
You will be provided an email address you can use when you first add your competitor in the platform. Simply head to your competitors' website and subscribe with the email address provided. Once subscribed, you will be notified within minutes of receiving any updates!
If your competitor has already been added to the platform, simply head to the settings area for that competitor to receive the email address.
Here is an example of what these emails should look like within your timeline. We screenshot the emails to ensure they can be accessed historically and provide the links from the email in-case (as shown below) you need to perform an action based on what was sent.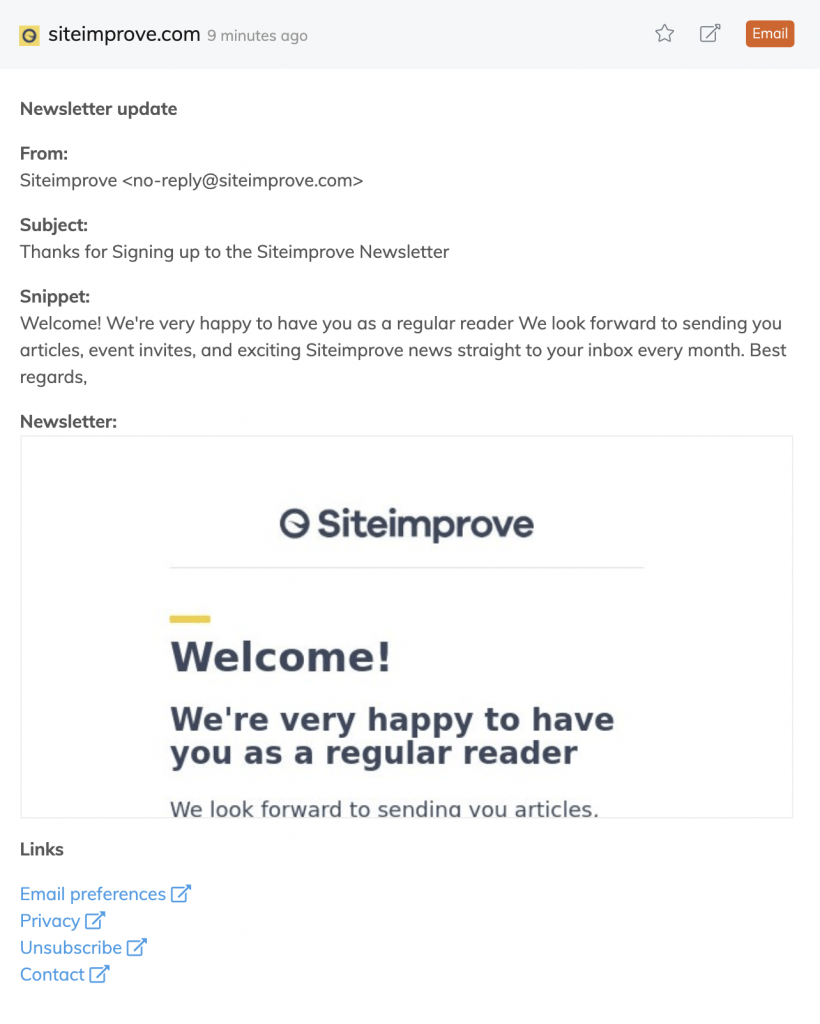 Feedback
As usual, we love to hear feedback from our community. Please keep us informed of how you get on with our newsletter and account updates. If you have any great ideas to improve them. We would love to hear it!